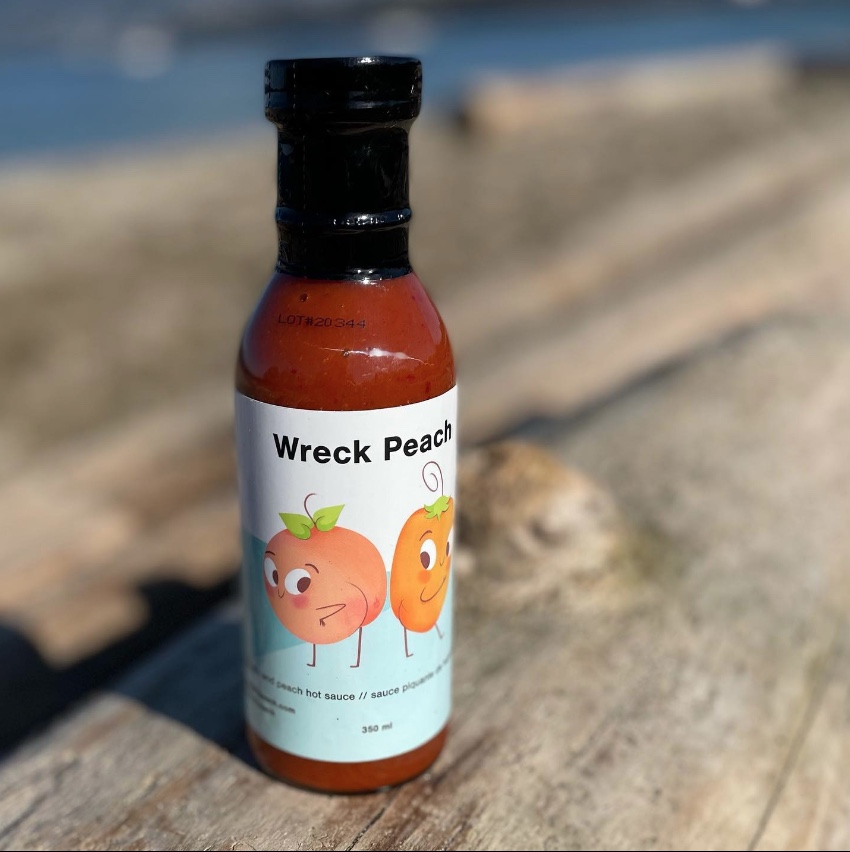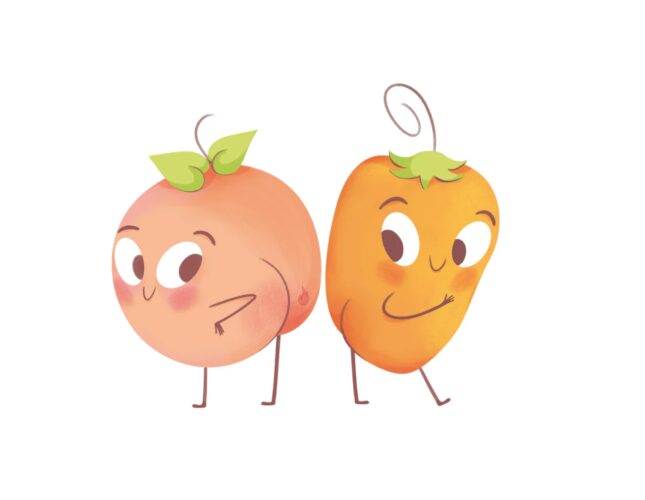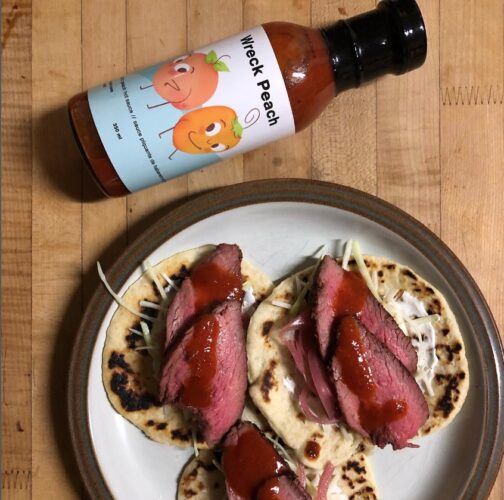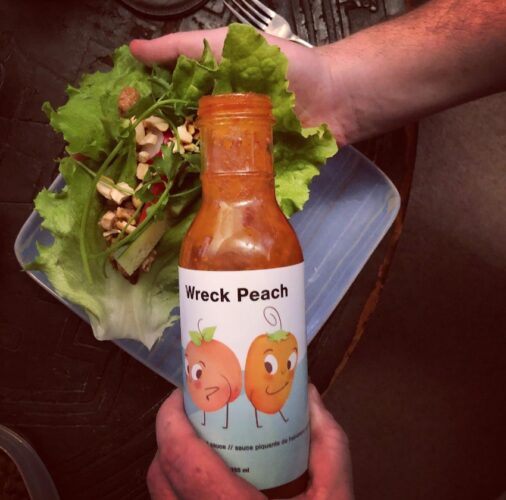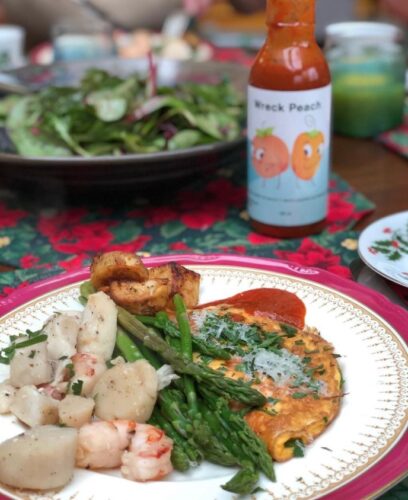 Wreck Peach Sauce Company
Wreck Peach is a cheeky hot sauce made by a couple of saucy guys in Vancouver who love cooking, eating and merrymaking.
This addictive sauce is a fresh habanero and peach hot sauce that is great to have a little, or have a lot, and is an homage to our favourite Vancouver beach where you're sure to have a cheeky good time. Bringing a little bit of heat and a little bit of sweet, this sauce is killer on eggs, pork, chicken, seafood and ribs.